Skip to Content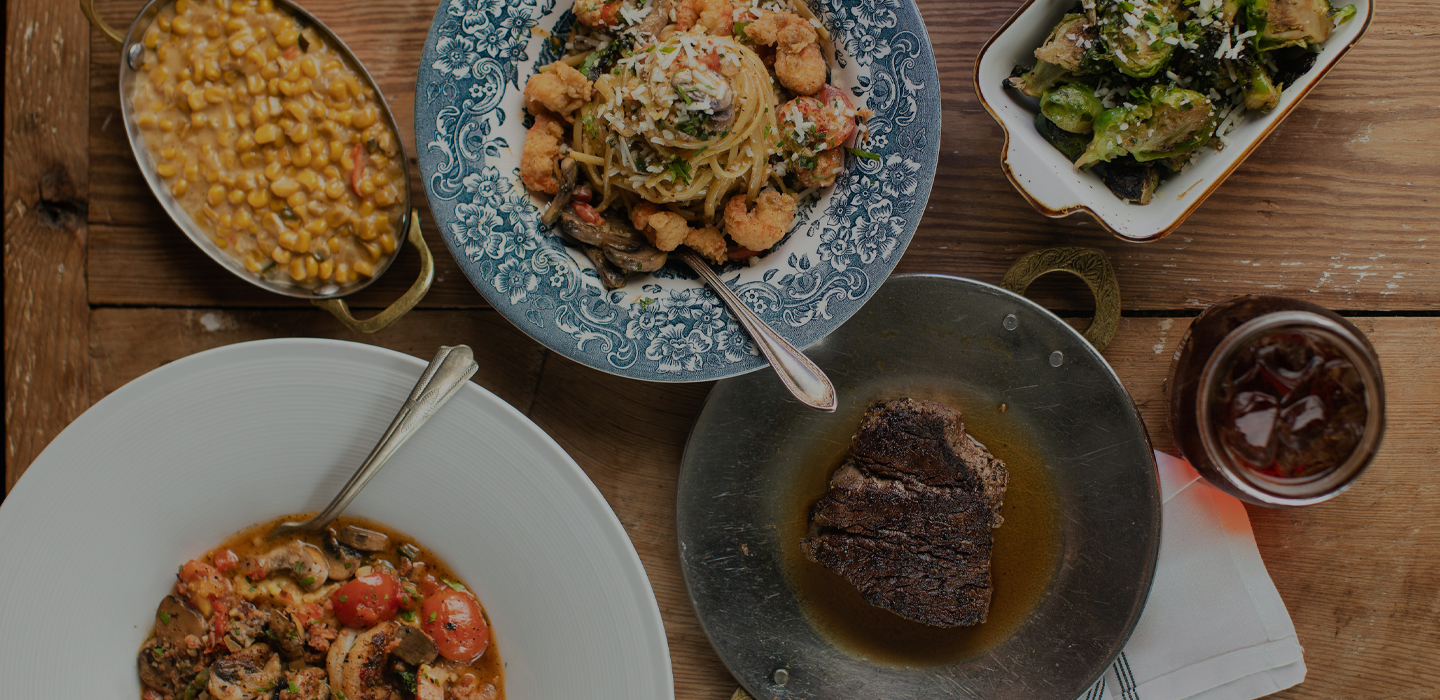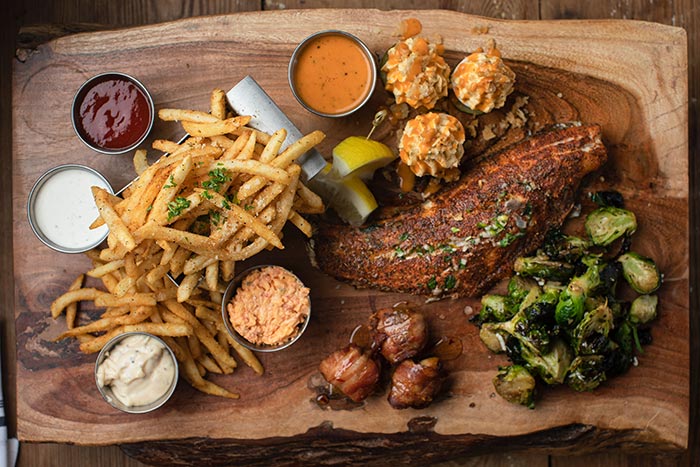 Visit Cotton for the Southern Delta's Finest Cuisine
Located in the heart of historic downtown Monroe in Louisiana, Restaurant Cotton takes pride in offering some of the Southern Delta's finest comfort food this side of the Mississippi. Visitors enjoy our one-of-a-kind atmosphere and our rich history, as well as our picturesque view of the Ouachita River and our creative, spin on Southern comfort cuisine. Once upon a time, this building was actually a hub for cotton and bourbon transportation, hence our restaurant's industrious namesake.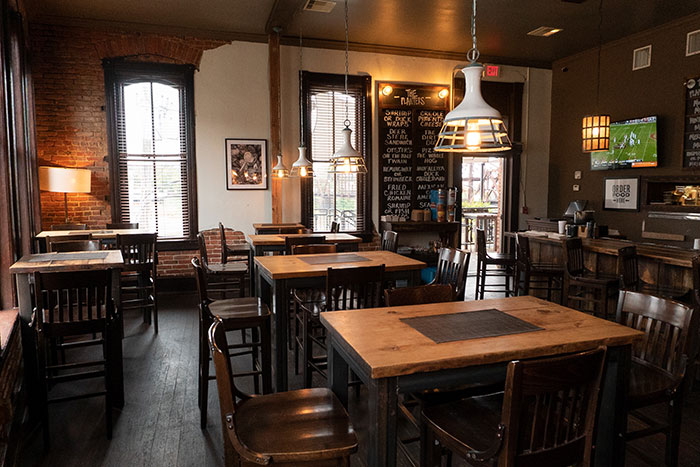 Visit Our Other Two On-Site Venues While You're Here
Open daily for dinner and drinks and for brunch on the weekends, Cotton has two other amazing venues attached for our diners' convenience. Planter's Gastropub features a wide selection of beer and bourbon, handcrafted cocktails, oysters, pizza, and a balcony overlooking the Ouachita River, while The Eli offers handcrafted cocktails and a sharable tapas menu with a view overlooking downtown Monroe. No matter which venue you decide to visit, you won't be disappointed by our attentive service or our mouthwatering selection of familiar favorites with a twist. There's a reason why we're among the highest rated restaurants in the Monroe area on Yelp.

Hosting a Special Event? Let Cotton Charm Your Guests
We have 4 beautiful rooms upstairs that can accommodate groups anywhere from 5 – 125 guests for a seated event or 150 guests for a reception style event with easy access to our balcony overlooking the Ouachita River. Whether you're hosting a reception, cocktail party, or buffet-style business luncheon, we'll provide the serving attendants, award-winning craft cocktails, delicious menus, and a cozy ambiance complete with a bird's-eye view to make your event a resounding success.
Your Table's Always Waiting at Restaurant Cotton in Monroe, LA
Feel free to stop by after a stressful day at work, have one of Cotton's signature cocktails during Happy Hour, and don't forget to share a plate of our succulent Louisiana seafood with friends, family, or your significant other. Should you ever have any questions or concerns about what's on the menu or our social calendar, please don't hesitate to contact us. At Restaurant Cotton, your table's always waiting!
Restaurant Cotton
Address
101 N Grand St
Monroe, LA 71201
Phone
318-325-0818
Hours of Operation
Monday: 11:00 AM – 9:00 PM
Tuesday: 11:00 AM – 9:00 PM
Wednesday: 11:00 AM – 9:00 PM
Thursday: 11:00 AM – 9:00 PM (closed Thursday, November 23rd for Thanksgiving)
Friday: 11:00 AM – 10:00 PM
Saturday: 10:00 AM – 10:00 PM
Sunday: 10:00 AM – 2:30 PM (Brunch)
101 N Grand St, Monroe, LA 71201, USA