Skip to Content
About Restaurant Cotton's Long, Colorful History
In 2008, owner Jay Howell decided to open Restaurant Cotton in beautiful, historic downtown Monroe, Louisiana – one of the first restaurants to be situated in downtown Monroe in almost 50 years. He was driven to build up the downtown area and breathe some new life into a historic building that already had a colorful past of its own. Now, Mr. Howell would like to invite you and your loved ones to be a part of this history and enjoy some of the best food and spirits in North Louisiana.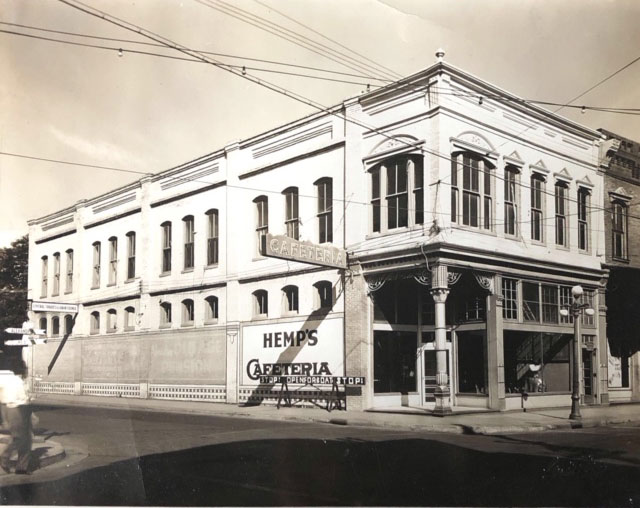 The Historic J.S. Bloch Building in Downtown Monroe
When Prohibition caused most states in the Deep South to ban the sale of alcoholic beverages in the late 19th and early 20th century, savvy businessmen found legal ways around that to supply a demand. Mail order sales of liquor were not prohibited, and Jacob Bloch was said to have launched the first mail-order liquor dealership in downtown Monroe, out of you guessed it, the same building that Restaurant Cotton now occupies at 101 North Grand Street.
The J.S. Bloch Building was erected in 1893 at the corner of Desiard Street and North Grand Street. The building housed a bar for over-the-counter sales, as well as a saloon in its heyday. Bloch's wholesale mail-order catalogs sold liquor in both glass and ceramic bottles, in sizes ranging from a gallon to a pint. Long after Bloch closed his mail-order liquor business, the historic building was used as a general store, a cafeteria, a bookstore, and even as a lively cotton exchange, hence our restaurant's moniker today.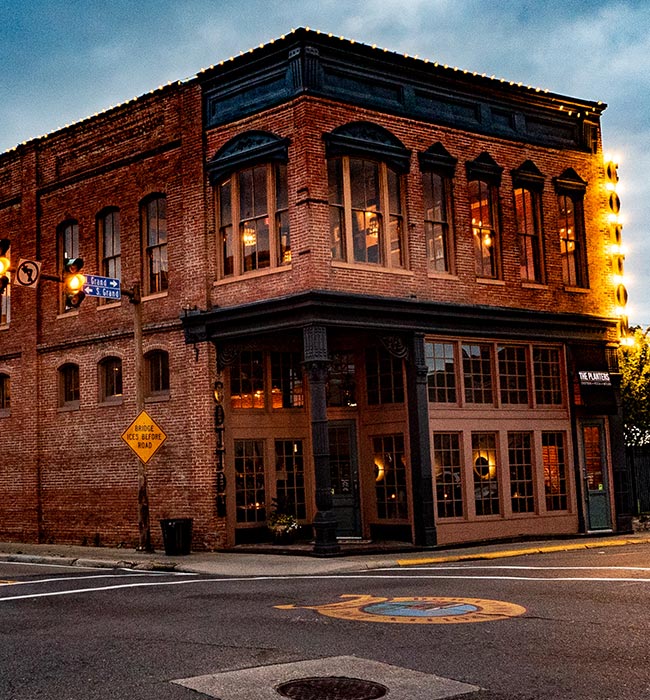 Blending an Early 1900s Feel with Modern Comfort Food
With the desire to create something new and exciting to revitalize the downtown Monroe area, Mr. Howell expertly laid the plans for Restaurant Cotton. With his innovative takes on Southern Delta cuisine and a beautiful building, the rest, as they say, is history. As an homage to our building's past, Cotton successfully blends an early 1900s look and feel with modern-day comfort food.
You'll find everything from Roasted Oysters and Deviled Farm Eggs to North Delta Shrimp and Grits and a Louisiana Seafood Platter on our diverse dinner menu. We're also renowned for our brunch on the weekends and for our signature handcrafted cocktail selection. When you want the most creative cuisine the Southern Delta has to offer in Monroe, you can't go wrong with a visit to Cotton!