Skip to Content
A Fresh Twist On Classic Delta Food
Situated in the heart of downtown Monroe, Louisiana, on the scenic Ouachita River, Restaurant Cotton takes pride in serving up Southern Delta comfort food with a creative twist. It's been said that food is a common ground, capable of creating a universal experience among strangers. At Cotton, we're keen on creating a unique culinary experience celebrating the flavorful inventions of the Southern Delta (Northern Louisiana and Mississippi) using the best-quality locally-sourced produce and meats available. Although you may enter Cotton as strangers, we promise you'll leave here feeling like family thanks to our warm ambiance and attentive wait staff.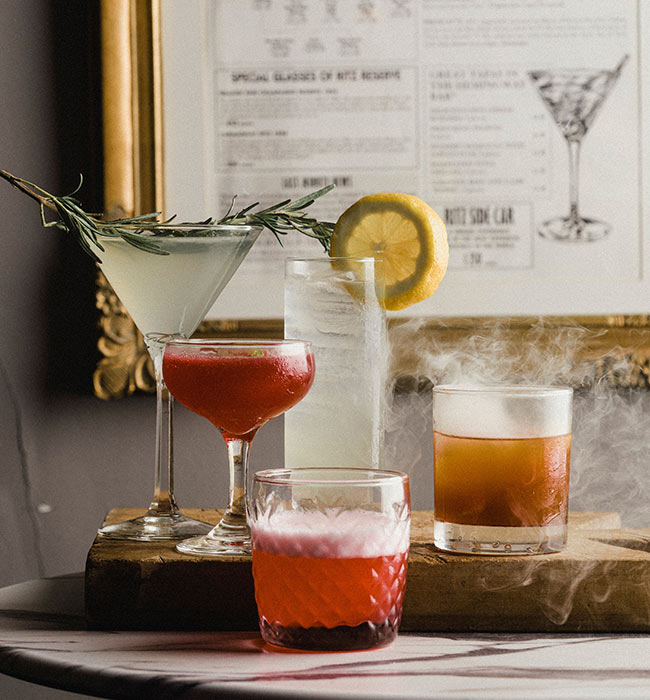 Pay Us a Visit for a Signature Cocktail or Entrée
Open daily for dinner and for brunch on the weekends, you'll find everything from Duck Wraps, Louisiana Boudin, and New Orleans BBQ Shrimp among our succulent appetizers to Venison Schnitzel, a Louisiana Seafood Platter, and a Skillet Roasted Chicken among our scrumptious entrées. We also offer an extensive selection of award-winning signature cocktails, red and white wines by the glass, and local beers on tap if you're looking to make your dinner a livelier one tonight. Whether you're celebrating surviving another 9-to-5 shift or one of life's many special occasions with a private party hosted here, you can expect to dine in style at Cotton.
(Please note: Because we rely upon local meats and produce which may vary seasonally, our menus are subject to change without notice.)
Our Bar Program
Since opening in 2008, Restaurant Cotton has not only been at the forefront of modern delta cuisine but also as a cocktail institution, owed greatly to the owners' love of classic cocktails and a staff of creative bartenders. Since then, we have evolved and changed but two things remain constant – our love for handcrafted spirits and food from the delta. Through the years, we've maintained our commitment to exceptional experiences and a focus on hospitality and we hope you enjoy our interpretation of classic cocktails and our wine program featuring selections from America's top producing appellations.
Award Winning Handcrafted Cocktails
Over 100 Wine Selections
40 Types of Bourbons
20 Types of Whiskeys
Variety of Craft and Domestic Beers on Tap
Let Us Know How We Can Help
Restaurant Cotton takes customer service seriously. You'll find our wait staff is always courteous and friendly. If you have specific dietary restrictions, please let us know how we can better accommodate you during your visit. Be sure to check out our other on-site venues: Planter's Gastropub and The Eli. All three of our venues would welcome the opportunity to serve you. Contact us with any questions or concerns you may have about our venue or our menus, and we'll do our best to provide you with a timely response. At Restaurant Cotton, your table's always waiting!